Tide, HPGP'GO' overseas as'the only' weapon for domestic supply
페이지 정보
작성자
최고관리자
댓글
0건
조회
1,909회
작성일

21-04-05 11:14
본문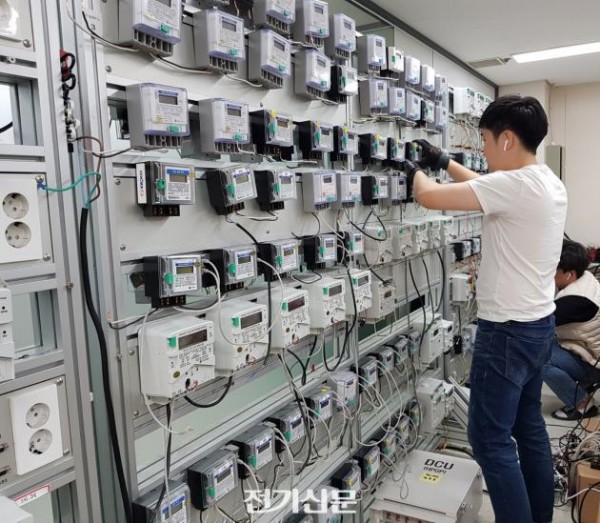 Tide (Representative Landscape Bell), the only domestic supplier of HPGP (underground) wired solutions, is expanding its presence in the global market based on its high level of technology.
Tide has participated in the telecommunications business since 2015 and invested about 10 billion won for 2-3 years to successfully commercialize the advanced metering infrastructure (AMI) with HPGP Qualcomm chips.
The HPGP Qualcomm chip is a communication chip, not a chip made only for AMI. This is commercialized so that Tide can apply it to the AMI field.
Through this, it was adopted as an underground solution of KEPCO and supplied HPGP PLC (Power Line Communication) to about 800,000 units in two years in 2016 and 2017. It is the only Korean company to distribute HPGP wired solutions.
However, in the same year, due to problems such as inventory problems at KEPCO and poor communication in the AMI industry, the 4th business was delayed for about two years, and overseas sales channels were sought.
An official from Tide said, "The communication line business was entering 4 billion to 5 billion KRW a year, but it was difficult because KEPCO did not invest in it," he said. "The domestic electric power business is a structure that moves according to bids. For this reason, I thought that the market development could be achieved earlier in the overseas market than in the domestic market," he recalled at the time.
Tide took the domestic crisis as an opportunity abroad with solid technology as a weapon. Three years ago with KEPCO in Jamaica, Latin America, Romania, EU, Indonesia, Kuwait, and Egypt, it was of great strength to conduct national infrastructure pilot projects such as smart cities and smart homes. Thanks to this, in Indonesia, it is equipped with local labs, branches, and joint ventures.
In Korea, the integrated meter reading market for private apartments faces difficulties due to personal ownership problems, while overseas is an environment where it is possible to easily install a smart home by consulting a construction company.
Currently, Tide is promoting the expansion of the pilot business by proposing such a business model in cooperation with overseas telecommunications companies and IT companies.
An official from Tide expressed confidence, "It is still at the level of a pilot project of several thousand units, but we expect to export a million units next year." "Overseas is standardized with HPGP, and Germany has decided to use HPGP for next-generation communication," he said. "Overseas AMI has a market of billions of households, so it is enormous."
It wasn't that there was no difficulty in pioneering an overseas market that was like a wasteland. An official from Tide complained, "KEPCO is in the process of delivering modems, but with this alone, there is bound to be a limit to proposing a business overseas." "We have to propose a total solution from meter to server," he complained. This is why Korean venture companies emphasized close partnership with KEPCO, saying that it is difficult for domestic venture companies to stand alone in the overseas market.
An official from Tide said, "There is also a Korean Wave image, so there is a large market for KEPCO and Tide to enter Southeast Asia and Latin America." I hope to make it," he said.
In addition to local production and local partnerships, Tide said it is not unrelated to this, that it is working with STT-PLN (Indonesian Electric Power University) company in Indonesia to conduct education and other projects to distribute AMI at low cost to the poor.
In addition to promoting overseas business, Tide emphasized that it will do its best to achieve meaningful results in the domestic HPGP bidding market.
Source:
http://www.electimes.com/article.php?aid=1586999848197232007